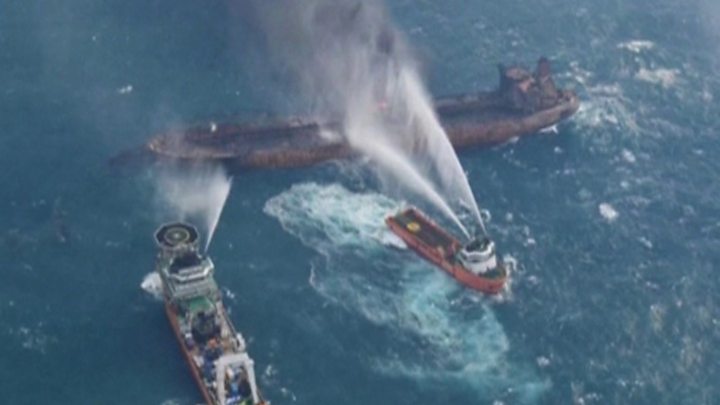 Salvage workers have managed to board a burning oil tanker off China's coast, recovering the bodies of two crewmen before smoke forced them to leave.
The Sanchi is still ablaze one week after a collision with a cargo ship.
The salvage team also recovered the ship's "black box" recording unit.
The bodies of only three of the 32 crewmen – 30 Iranians and two Bangladeshis – have so far been found. A team of Iranian commandos has now joined the operation.
The tanker was heading to Iran at the time of the collision last Saturday night.
Wind switch
The four-member salvage team wore respirators as they boarded the Sanchi, China's Xinhua state news agency said.
An attempt to reach the living quarters failed as the workers were beaten back by temperatures of around 89C (192F).
The rescue mission lasted only about an hour as a change…