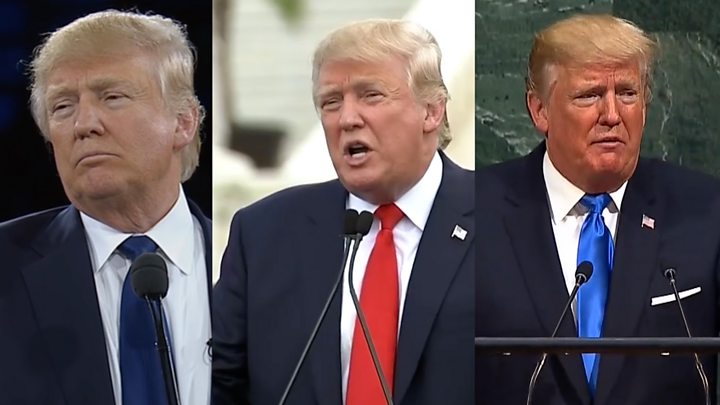 US President Donald Trump will continue to suspend key sanctions on Iran, and so avoiding jeopardising the 2015 nuclear agreement, US officials say.
But Mr Trump is expected to set a deadline for Congress and European allies to improve the deal or the US will abandon it, the officials say.
He is also likely to impose a new set of sanctions targeting Iranian firms and individuals, a top aide has said.
Mr Trump has strongly criticised the deal, which helped end a long crisis.
The agreement between six global powers and Iran saw decades of international and US sanctions suspended when Iran agreed to limit its nuclear programme.
European powers say that the accord is vital for international security.
Mr Trump has decided to extend sanctions relief for another 120 days after a meeting with his national security team, said the officials who spoke…