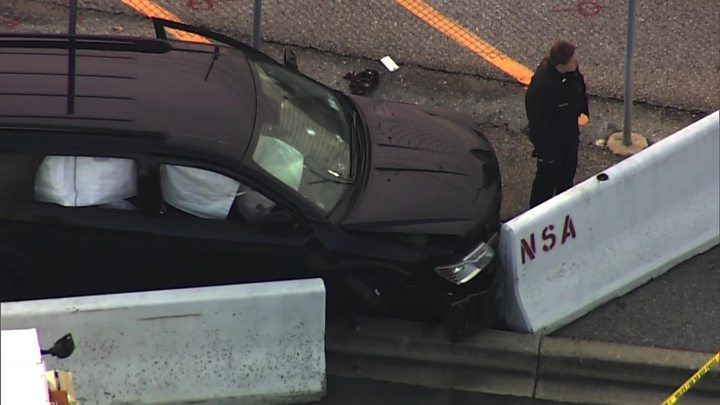 Three people were injured and three suspects were taken into custody after a car crashed outside the US National Security Agency's headquarters.
Gunfire rang out after the black SUV approached the facility in Fort Meade, Maryland, without authorisation.
There is no indication yet of any link to terrorism, FBI officials said.
The driver of the car, a civilian and an NSA police officer were taken to hospital, the agency said.
FBI special agent Gordon Johnson said…